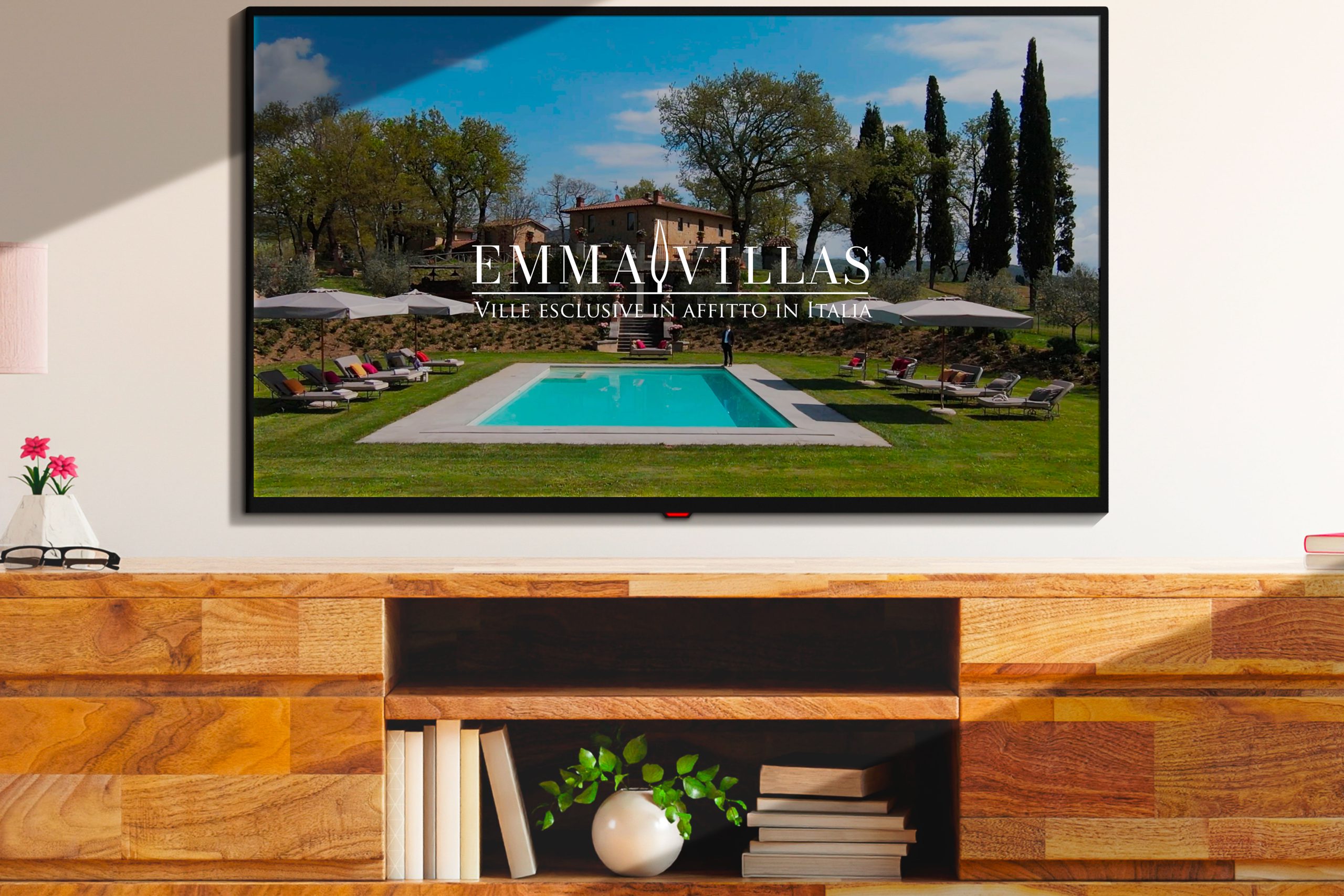 This post is also available in:
SPOT
Spot
Emma Villas Spot UK marzo 2023 – Emma Villas, leader in Italy in vacation rental, back on TV and does so with a commercial that will be broadcast in the UK to talk with one of the most important target for the tourism of villas and houses of value, that of English guests. An ode to the beauty of our country; this new spot has three watchwords: beauty, passion and nature; three attractive elements of excellence for international tourism. Three words to describe to the spectators of Overseas a unique country, Italy, where to create unforgettable memories, thanks to the possibility of staying in the villas of Emma Villas, carefully selected to ensure an unforgettable holiday at any time of the year. It will air on SKY UK from Sunday 19 March to Sunday 2 April 2023.
---
Emma Villas Spot September 2022 – After the great success of last May's campaign, Emma Villas is back on TV with the SPOT that focuses on advantages and protection for the owners of villas and on the serenity of our guests' holidays.The spot will also enhance the collaboration with Europ Assistance, our insurance partner. It will air on Sky from today Sunday, September 18th until October 2nd.
---
Emma Villas Spot May 2022 – The 2022 commercial was released in April and was then scheduled on SKY.
---
Emma Villas Spot 2021 – The 2021 commercial was created in the Christmas period to retain the Italians and to deseasonalize the rentals of villas. It was then programmed on SKY and LA7.
---
Spot Your Property First – The commercial "Your Property First" was created in autumn 2021 and was presented on the occasion of the tour dedicated to our villa owners in 10 Italian cities.
---
Emma Villas Spot 2020 – The 2020 commercial was released at the beginning of the year and was scheduled on SKY and in the web in spring 2020.
---
Emma Villas #LoveItalyAsweDo Spot 2020 – The 2020 commercial was released in February 2020
---
Emma Villas Spot 2016 – Production Company: Perigeo Associati Direction: Riccardo Rinetti Photography Director: Umberto Ottaviani Actress: Silvia Paonessa Protagonist: Giammarco Bisogno, Emma Villas President
---
Emma Villas Spot 2013 – Production Company: Gothacom Direction: Paolo Cartago Photography: Matteo Bosi Steady cam Operator: Luca Dell'Oro