It's on-line Battilana, the new property offered by Emma Villas!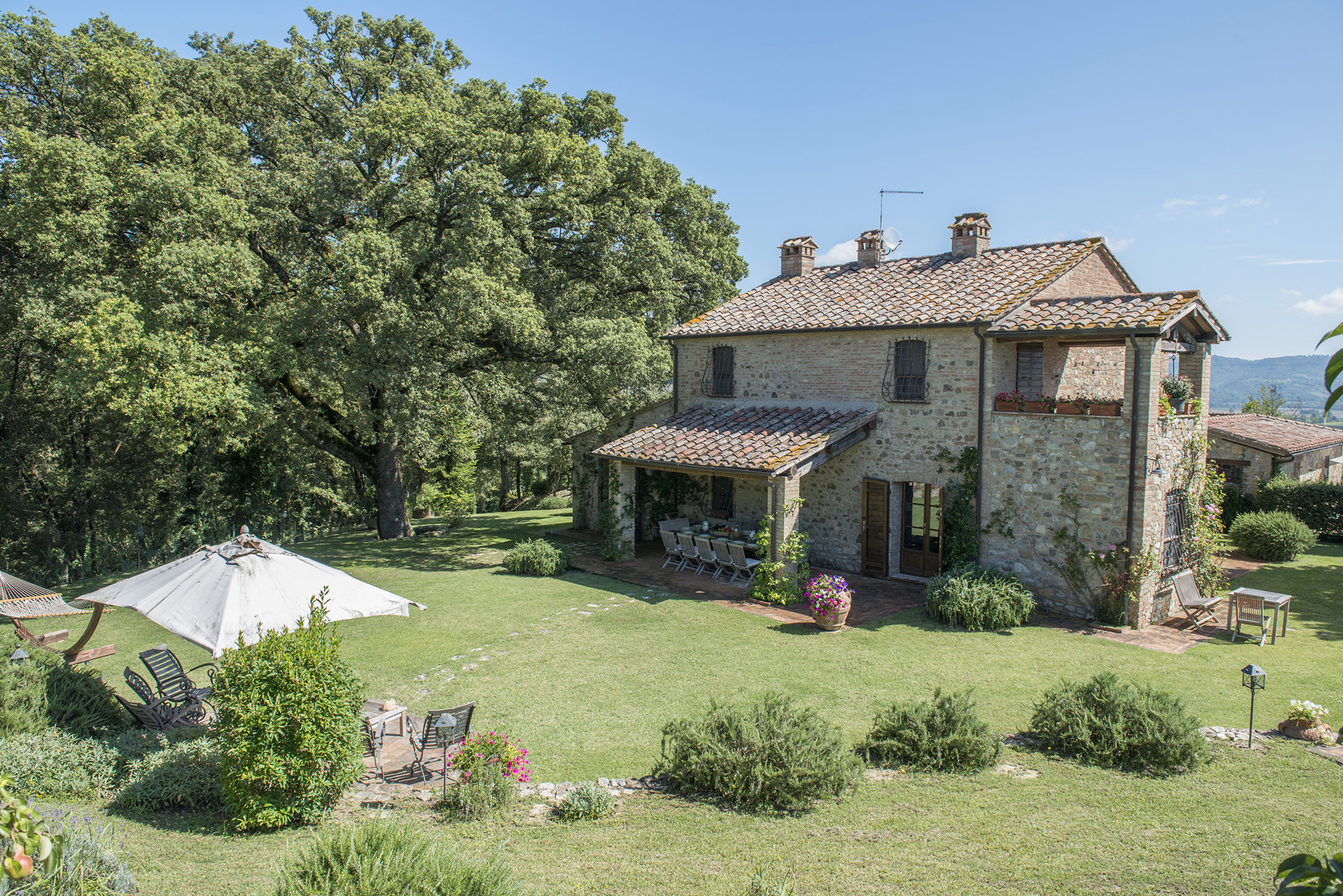 This post is also available in:
It's on-line "Battilana", a new property that Emma Villas offers to help you make your wonderful Italian holiday! A careful renovation has transformed a rural building dating back to the eighteenth century and was originally intended to factory for the production of wool, in an elegant country house, inspired by the architecture to the more typical local tradition and characterized internally by fixtures and fittings, furniture elegant and filled with a warm family atmosphereSpacious living areas in common, both external and internal, and private bedrooms, each with private bath, make it particularly suitable for large groups of friends or families with children. Located a few kilometers from the picturesque village of San Casciano dei Bagni, the villa is the swimming pool with infinity edge, its flagship, as the view that you can admire, making a relaxing and refreshing bath, is unique. Indeed, the view of the customer is silhouetted against the roughness of the Monte Cetona but also the docility of the Umbrian countryside, villages adorned with antique flavor as Montegabbione and Monteleone d'Orvieto. [spacer]
Do not miss the opportunity to give you your Italian holiday finest, do not miss the opportunity to give you a dream!
[spacer]
[blockquote]The architecture is a fact of art, a phenomenon that elicits emotion, outside of the problems of construction, beyond them. The construction is to take on: the Architecture is to excite (Le Corbusier)[/blockquote]
[spacer]
Battilana (Toscana – Palazzone/San Casciano dei Bagni – Siena)
[spacer]
Sleeps: 10
Sleeps: 14
[spacer]
[spacer]