This post is also available in:
"YOUR PROPERTY FIRST" – the Emma Villas project dedicated to owners
Thanks to a network of experts, Emma Villas is the only partner in Italy able to offer you a guaranteed annual income, to support the implementation of improvements to the property, to guarantee serenity in the rental of the villa, to offer advanced insurance coverage, management and reception of guests.
What is Your Property First and what does it include? Watch the video!
Let's go over the "Your Property First" offer in detail:
Guaranteed Annual Income: Following the technical-economic evaluation of our team, you will have the possibility of receiving a guaranteed annual income based on the value and rental potential of your property.
ReHome: Support for interventions of renovation, interior & garden design. After a visit to the property, the EV Re Home team is able to propose sustainable interventions and solutions to be implemented, consistent with a two-year or three-year lease plan. Thus, without any outlay for the owner, villas with great potential will become rentable or will increase their profitability while maintaining their value over time.
Property Management & Safety: You are unable to manage guest reception? Not to worry, we have a team of operators who can manage all check-in and check-out operations.
Management and care of guests: We offer assistance to clients and owners, 7 days a week, we deal with the arrivals and with all the requests of your guests.
Team of experts and professionals: All our multilingual operators have qualifications and experience in the sector, excellent knowledge of the territory and properties and are always available to assist you with the utmost professionalism.
Property Protection: In addition to Zer0Dep, we offer you exclusive insurance, up to € 20,000, to cover any damage caused to the property during the guests' stay and we will take care of the required bureaucratic obligations.
Smart Hospitality: Automated management of all bureaucratic obligations related to the lease: real-time booking management; online check in and prepayment; security and simplification of check-in and check-out procedures.
Multichannel and Property Enhancement: Promotion of the property in the most important and exclusive international circuits and multimedia enhancement of the villas (Web, digital marketing, media relations, ADV).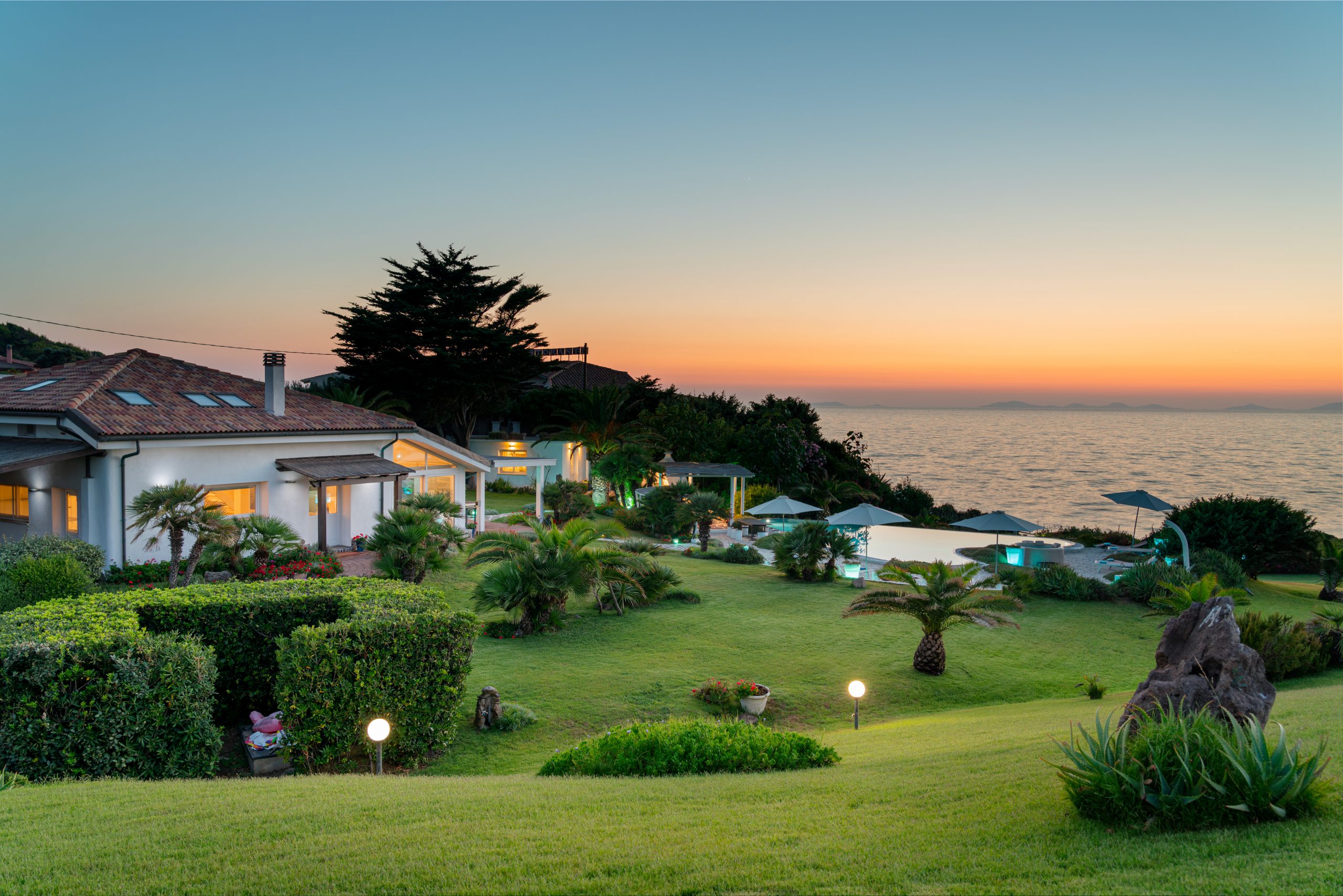 Have your villa create income by insertion in the exclusive international tourist rental circuit.